By Ed Adamczyk
An International Women's Day protest in Brazil in 2013. Activists are outraged over the alleged rape of a Rio de Janeiro girl, 16, last week, a portion of which was posted to social media. Photo by camilagarcia/Flickr/Wikimedia
RIO DE JANEIRO, May 27 (UPI) --
The search is on in Rio de Janeiro for at least 30 men suspected of raping a girl and posting video footage of the attack on social media.
Arrest warrants have been issued, including one for the boyfriend of the victim, 16, who said
she was drugged after visiting his home Saturday and awoke, surrounded by men, in a different house. Her statement to police said she awoke Sunday, naked and injured, and learned several days later that 40 seconds of the incident was videotaped and posted online to a Twitter account.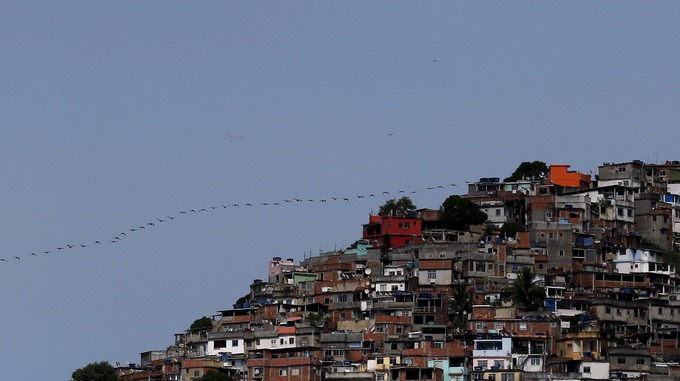 The search is concentrated in a poor neighborhood in west Rio de Janeiro.
Information about the assault reignited anger in Brazil over what some women's groups call a culture of rape in the country,
and advocacy groups are planning marches and protests in upcoming days.
The topic, including demands for reforms including more protection of women from male violence, was the focus of protests and marches in March on International Women's Day. There have also been numerous expressions of anger over the assault on social media, under the hashtag #EstuproNuncaMais, or "Rape never again."