TIGARD, Ore. (AP) — Police say a man wanted for two years for child sex abuse crimes has died in a hospital under the name of an acquaintance.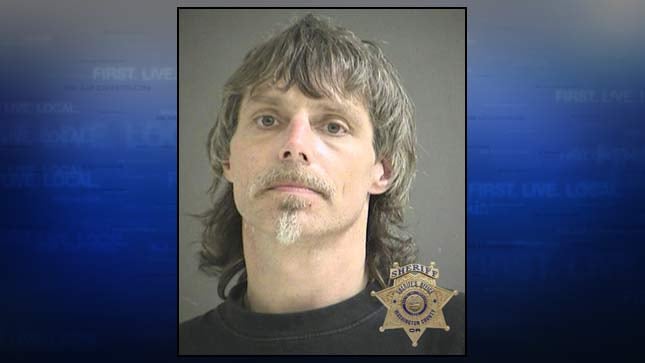 David Pasiemiak
KPTV-TV reports (
http://goo.gl/jevgwf
) police learned recently that David Pasiemiak died at a Portland hospital in February.
Pasiemiak was indicted by a Washington County grand jury in 2014 for multiple sex crimes. Police said he sexually abused a 9-year-old girl over two years.
Police had put out requests for the public's help to locate Pasiemiak. Another suspect in the case, David Brooker, was convicted in December of felony sex abuse and sentenced to 20 years in prison.
Investigators said he checked himself into the hospital using the name of an acquaintance.
He died of natural causes
on Feb. 12.
His body was transferred to a funeral home in Tualatin. When a funeral home employee contacted a family member regarding the death, it was discovered Pasiemiak had used a false name.
The family member said the person they were calling about was very much still alive, and in fact was in the same room as the family member at the time of the call.
Police sent a criminalist to the funeral home and the finger prints determined the person who had died was Pasiemiak.
Pasiemiak was around 50 years old.
Dying of natural causes at 50 years of age seems a bit dubious to me. Not that I suspect anything other than a missed diagnosis. People don't just normally die at 50 for no reason.
This is the 4th pedophile who's death I have reported on this week. Weird, eh?