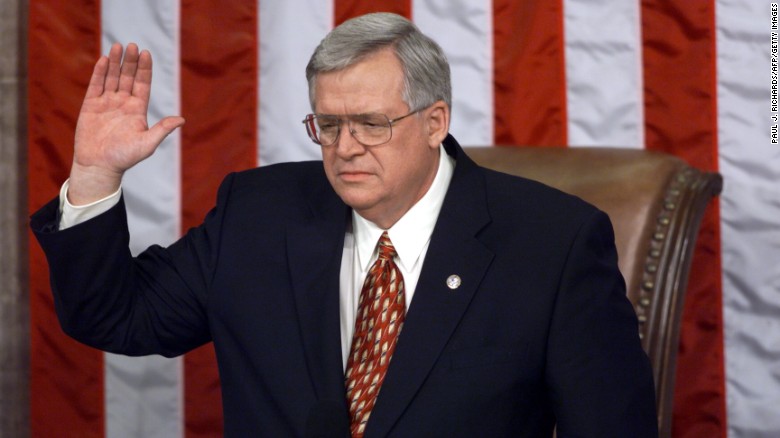 Hastert is sworn in as speaker of the House of Representatives on January 6, 1999, during the opening session of the House in Washington. Hastert replaced Newt Gingrich.
(CNN)Former House Speaker Dennis Hastert sexually abused at least four boys when he worked as a wrestling coach at a high school in Illinois decades ago,
federal prosecutors said.
In documents released Friday,
prosecutors detailed stunning allegations against Hastert, the longest-running Republican speaker of the House.
The revelation comes days before his April 27 sentencing in a financial violation case.
He pleaded guilty last year to structuring money transactions to evade reporting where he took massive amounts of funds he was withdrawing.
Investigators said the transactions involved $3.5 million he paid in hush money to one of his accusers.
Prosecutors listed four boys Hastert allegedly abused when he coached at a high school in Yorkville, Illinois.
An additional one -- a fifth student -- died years after the abuse, according to the document.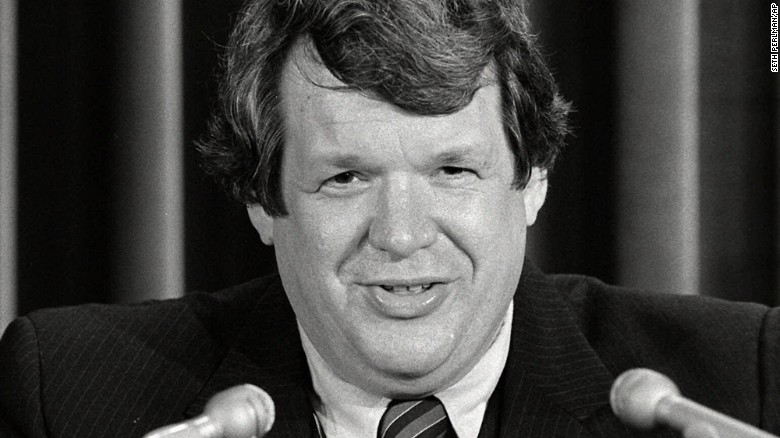 Dennis Hastert in 1985 as a member of the Illinois House of Representatives, where he served from 1980 to 1986.
Accuser allegedly paid off
The accusations came to light after investigators found out he was paying an ex-student to stay quiet about sexual abuse allegations, prosecutors allege.
The student was among four others who told investigators he abused them, including
one who was 14 at the time,
the documents allege.
The allegations date to the 1960s and 1970s,
according to the prosecutors' court filing.
Hastert will not face sexual abuse charges because the statutes of limitation have expired.
Massages, sex acts alleged
All those who accused him of sexual abuse were
wrestlers at the high school,
according to the documents.
In two separate cases,
Hastert massaged one boy each in a locker room and performed unspecified sexual acts on them
, prosecutors allege.
In another instance,
he allegedly massaged a boy's groin area and singled him out to stay in his hotel room during a wrestling camp.
Another accuser said Hastert touched him inappropriately in a "very weird" way while he was a student, prosecutors said.
"The actions at the core of this case took place not on the defendant's national public stage but in his private one-on-one encounters in an empty locker room and a motel room with minors that violated the special trust between those young boys and their coach," prosecutors said.
During his time at Yorkville High School, Hastert was a beloved coach.
He was named Illinois Coach of the Year after leading the wrestling team to the state championship.
Apology
CNN has reached out to Hastert's attorneys, but has not heard back.
Before details of the sexual abuse allegations came to light, Hastert apologized this week for an unspecified misconduct.
"Mr. Hastert is deeply sorry and apologizes for his misconduct that occurred decades ago and the resulting harm he caused to others," his attorneys wrote. "He will stand before the court having deteriorated both physically and emotionally, undoubtedly in part due to public shaming and humiliation of an unprecedented degree."
As he awaits sentencing in the financial misconduct, Hastert was hospitalized with various ailments late last year, including a stroke and sepsis.
His attorneys have asked for probation instead of jail time in the financial case.
Prosecutors are asking for only 6 months in jail. They'll probably recommend he be given a gold watch too. What a farcical system of justice - if he were an ordinary man, they would be seeking 60 years in prison.
Hastert served as the Republican speaker of the House between 1999-2007.