Covington man sentenced to 3 years in
Andrew Krogman sentenced Monday
Andrew Krogman was sentenced in a Kenton County courtroom on Monday.
He was arrested on a rape charge in January, and pleaded guilty to sexual abuse in May.
The victim was younger than 12 years old, according to court documents.
So, he's arrested for an apparent rape of a child under 12, and he gets 3 years, undoubtedly because of a plea bargain. That means he will probably be out of jail next year while the girl may not have even reached puberty yet. How scared do you think she might be?
Have I mentioned how much I hate plea bargains - the are great deals for pedophiles but certainly no bargain for the victims.
Strange - in April 2015, another Andrew Krogman was caught in an online child sex procurement sting in Sioux Falls, South Dakota. Andrew Richard Krogman of Doon, IA, wasn't charged with the five other men caught in the sting. I can find no further information on him.
Covington, Kentucky
Santa Barbara School employee facing
child sex abuse, pornography charges
Willis Jacobson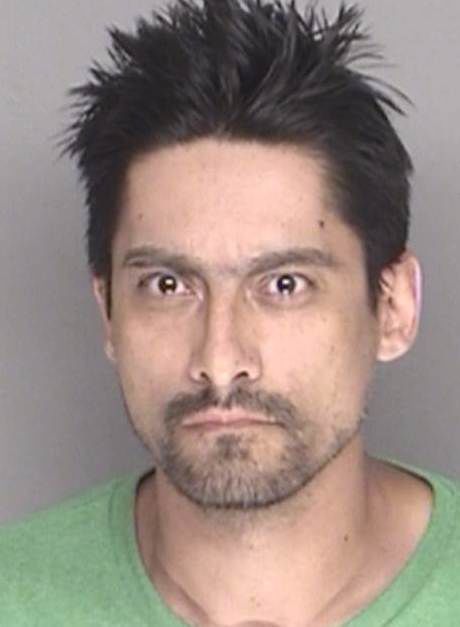 Royce Warner arrest
A Lompoc Unified School District employee is facing charges of sexual abuse of a child and also awaiting extradition to North Dakota on charges of possession of child pornography.
Royce Devin Warner, 36, is being held at the Santa Barbara County Jail.
Warner initially was arrested June 20 for the child pornography possession warrant out of Fargo, North Dakota, but now is also facing local charges of continued sexual abuse of a child following an investigation conducted over the past several weeks by the Santa Barbara County Sheriff's Office.
Warner had worked in the LUSD print shop since July 2015.
He was placed on administrative leave, according to the district, following his arrest last month and will officially be terminated by the district as of Aug. 2.
"During Mr. Warner's employment with the district in the print shop,
Mr. Warner did not have contact with students,"
read a statement released Friday by LUSD. "The district is fully cooperating with the Santa Barbara County Sheriff's (Office)."
Warner's June arrest was carried out at the LUSD print shop.
The Sheriff's Office is concerned there may be more victims and is seeking the public's assistance, according to a sheriff's spokesperson.
Anyone with information concerning the investigation or any other related crimes is asked to contact the Sheriff's Criminal Investigations Division's Santa Maria office at 934-6170.
Warner is being held at County Jail on $500,000 bail. His next court appearance is scheduled for Sept. 8 in Lompoc Superior Court.
The Santa Barbara County District Attorney's Office filed the additional charges of continued child sexual abuse at his arraignment July 15. Warner will face his charges in California before consideration of his extradition to North Dakota, according to the Sheriff's Office.
Iowa teen charged in Cerro Gordo
child sex abuse case
MASON CITY |
A 16-year-old from Waterloo has been charged with the sexual abuse of a child under the age 12 in Cerro Gordo County.
The criminal complaint charging
Matthew Stickley with second-degree sexual abuse, a Class B felony, was filed this week
by Assistant Cerro Gordo County Attorney Nichole Benes.
The alleged offense took place in December, according to the complaint.
Stickley was 15 at the time.
An arrest warrant has been issued for Stickley.
District Court Judge Rustin Davenport said to his knowledge
Stickley had not been arrested as of Friday afternoon.
Stickley's arraignment is set for Aug. 9.
— Mary Pieper
I am amazed that his name was released having been only 15 years old at the time of the alleged crime.
Cerro Gordo Co., Iowa
Texas man is accused in a horrific case of
child sex abuse of a 7 year old
BY FOX SAN ANTONIO
The man, 41-year-old Carlos Esparza, is charged with the sexual assault of a 7-year-old girl. (Photo: Bexar County Sheriff's Office)
SAN ANTONIO – A man is accused of a horrific case of child sex abuse.
The man,
41-year-old Carlos Esparza, is charged with the sexual assault of a 7-year-old girl.
According to an arrest affidavit,
the girl's mother noticed she appeared to be in pain. When she asked her about it, the girl described the sex acts Esparza allegedly forced her to perform.
The affidavit states Esparza has previously been arrested for aggravated assault and drug charges.