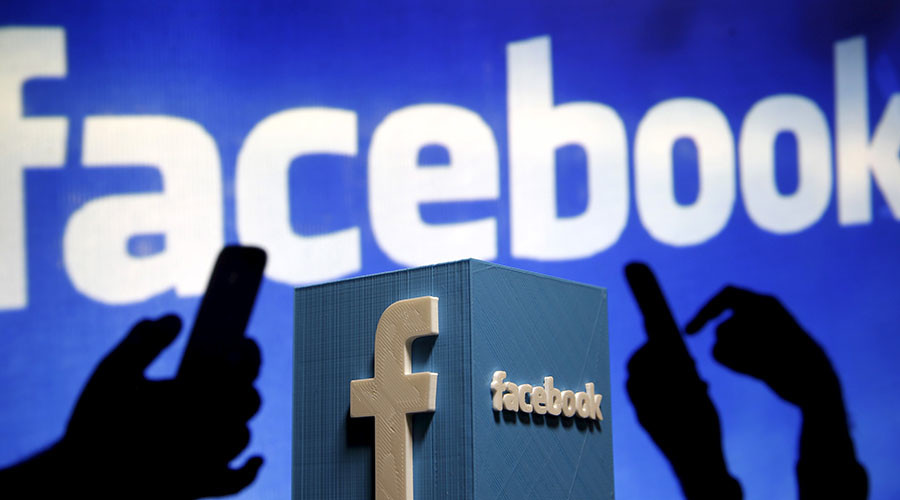 © Dado Ruvic / Reuters
Facebook has lost a legal bid to prevent a 14-year-old girl from suing the social media giant over a naked photo that was posted on a "shame page." The social network insists it is protected under European law.
A high court judge in Belfast rejected an attempt by Facebook to have the girl's claim thrown out on Monday.
The teen, who cannot be named due to her age, is seeking damages for misuse of private information, negligence, and breach of the Data Protection Act, after a naked photo was posted on a "shame page" several times between November 2014 and January 2016.
The girl's lawyers allege the nude photo was obtained through blackmail and was published as a form of revenge.
The attorneys also argue that Facebook had the power to block re-publication of the picture by using a tracking process to identify the image. They equated the incidents to a form of child abuse.
They could also, perhaps, block the IP from which the postings were coming.
But a lawyer for Facebook has argued that the claim for damages should be dismissed, stressing that the company took down the photos when it was notified. The company's attorneys also cited a European directive which they say provides protection from having to monitor vast amounts of material uploaded online.
The girl is also taking legal action against the man who allegedly posted the picture on the site. The case against both Facebook and the man behind the photo will now move to full trial in Belfast.
Although lawyers claim this is the first case of its kind in the UK, similar incidents involving nude photos on Facebook have occurred elsewhere.
Kim Phuc talks about iconic photo of her from 1972
Just last week, the social network came under fire for removing a famous image of a naked girl running away from a napalm attack during the Vietnam War, claiming it violated the site's standards on nudity.
The Prime Minister of Norway re-posted the image following its removal, criticizing the social network for removing it in the first place.
The photo won a Pulitzer Prize and probably contributed to the ending of the use of napalm by American forces in Viet Nam.
Following public outrage, Facebook eventually said it would allow the image, with Chief Operating Officer Sheryl Sandberg telling the Prime Minister: "These are difficult decisions and we don't always get it right...we intend to do better."
In 2014, a Texas woman sued the company for $123 million for failing to stop posts which superimposed her face on naked pictures. The case, however, was dismissed.