Secrecy over announcement that lead lawyer Ben Emmerson QC is to be put under investigation raises concerns among victims' groups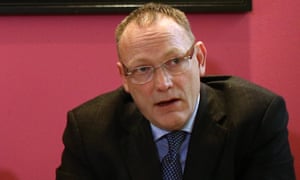 Ben Emmerson QC has been suspended from duty on the public inquiry into child abuse, a statement said. Photograph: Carl Court/Getty Images
Sandra Laville and Owen Bowcott
The most senior lawyer on the public inquiry into institutional child abuse in England and Wales was suddenly suspended on Wednesday over what the inquiry said were concerns over aspects of his leadership.
Ben Emmerson QC had been expected to resign in the coming days, apparently over disagreements over the remit of the inquiry under its fourth chair, Alexis Jay. But in a move that surprised those close to the discussions, the inquiry announced late on Wednesday that Emmerson, a respected human rights lawyer, was to be suspended and put under investigation.
"The inquiry has recently become very concerned about aspects of Mr Emmerson's leadership of the counsel team,"
the statement from the independent inquiry said.
"He has therefore been suspended from duty so that these can be properly investigated. Suggestions in the press that Mr Emmerson was considering resigning after raising disagreements over the future direction of the inquiry are untrue. They are not a matter on which he has advised the chair or panel."
Whatever the reasons behind Emmerson's suspension, the apparent secrecy surrounding events is the latest issue to cause concern among victims' groups.
Lawyers acting for Emmerson said: "Mr Emmerson has read this evening on the internet that he has been suspended from the independent inquiry into child sexual abuse. If, and when, allegations are put to him, he will respond appropriately."
An inquiry spokeswoman refused to elaborate when asked why Emmerson had been suspended and what allegations had been made about his behaviour.