Should acid throwers receive equal punishment - an eye for an eye? Without out any cosmetic surgery afterward? I think it would cause people to think before deciding to commit this insanely evil act.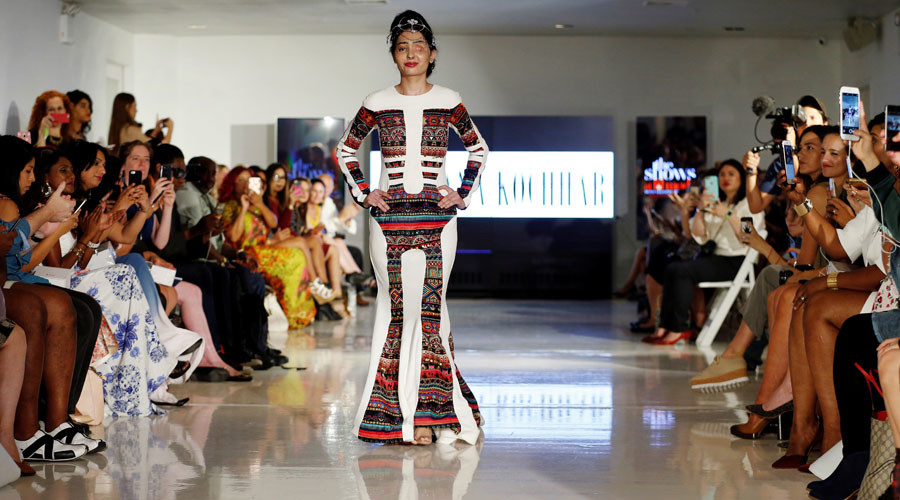 © Lucas Jackson / Reuters
An Indian teenager who was disfigured in an acid attack received a rapturous response as she confidently strutted down the catwalk at New York Fashion Week on Thursday.
The smiling Reshma Qureshi opened the FTL Moda show to cheers and applause while wearing a long-sleeve embroidered white gown as part of the 19-year-old's first trip to the US.
Far from the Indian city of Allahabad, where she was attacked by her brother-in-law and two other men with sulfuric acid in 2014, Qureshi was the highlight of the one of the world's biggest fashion events.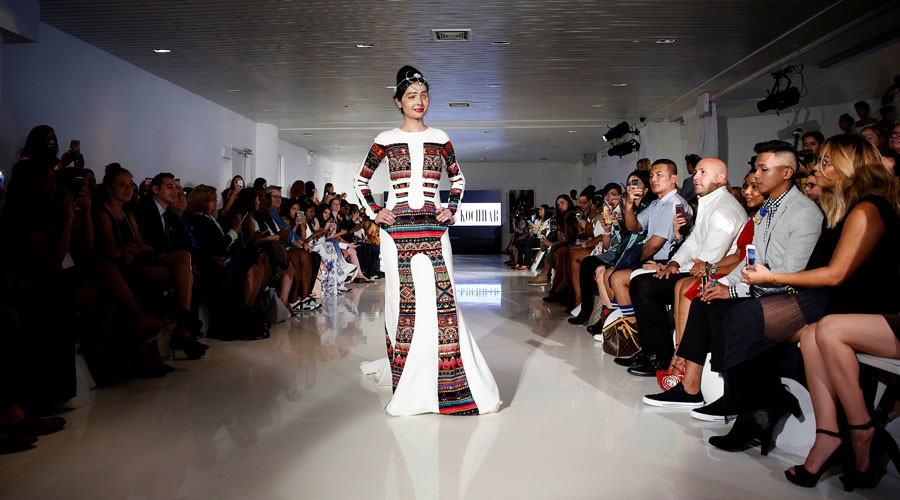 © Lucas Jackson / Reuters
"This walk was important to me because there are so many girls like me who are survivors of acid attacks, and this will give them courage,"
Qureshi said through a translator in Hindi, the Daily Mail reports.
"And it will also go to show people who judge people based on their appearance that you shouldn't judge a book by its cover," she added. "You should look at everyone through the same eyes."
Qureshi was 17 when she suffered severe facial burns and lost an eye while trying to save her sister from being attacked by her estranged brother-in-law.
The sisters were left to suffer for several hours on a roadside following the attack.
But, in the glitz and glamor of Fashion Week, Qureshi has become the face of a campaign to ban the open sale of acid in India.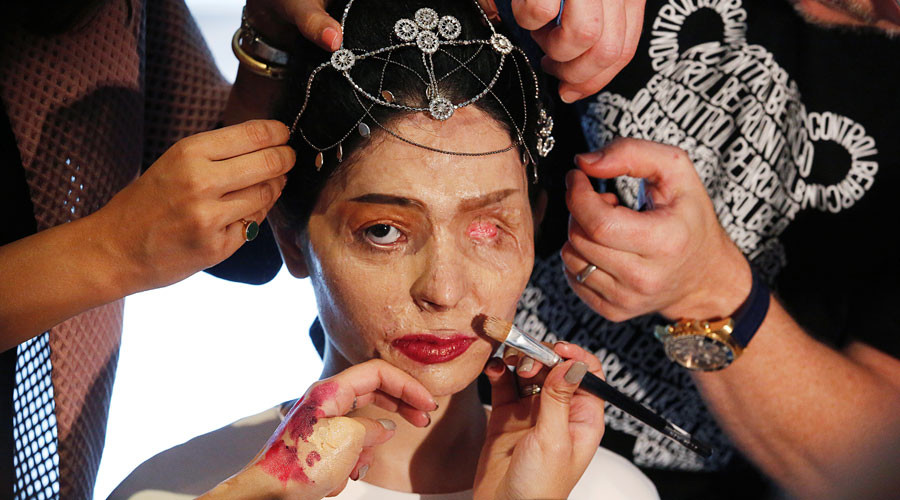 © Lucas Jackson / Reuters
Following numerous and painful skin graft surgeries, she started working with the charity 'Make Love Not Scars,' which helps survivors of acid-attacks rehabilitate and regain confidence.
In India, at least 500 acid attacks take place every year, according to monitoring groups such as the Acid Survivors Foundation India.