N.Y. man charged in sex abuse of 6 year old
WGRZ
EAST AURORA, New York - An East Aurora man is being held at the Erie County Holding Center and faces some disturbing charges.
Village police say they were notified by Erie County Child Protective Services about the possible sexual abuse of a six year old.
Their investigation resulted in the arrest of Charles Ernst, 33. He's charged with three counts of a criminal sex act and 3 counts of incest, both felonies.
He's being held on $65,000 bail. Police say no other information regarding this incident will be released.
Australian Bar Owner Pleads Guilty to
Child Sex Abuse Charges
BY JANELLE RETKA AND PHAN SOUMY
A Siem Reap bar owner labeled a "person of interest" in the disappearance of three siblings in South Australia has pleaded guilty in a separate case to 10 counts of sex abuse involving several children,
court records show.
Anthony Munro, 71, the owner of the Station Wine Bar in Siem Reap City,
returned to his home country in June after being contacted by the Australian Embassy regarding the charges, according to the bar's acting manager, Keo Piseth.
Anthony Munro, second from right, poses with friends in this undated photograph provided to The Cambodia Daily.
"He realized that he had made mistakes," Mr. Piseth said last month.
"He went because…his embassy contacted him," he said, adding that Mr.
Munro had lived in Cambodia for at least six years.
During a court hearing on August 4, requested by Mr. Munro,
he confessed to sexually abusing multiple victims in South Australia's Kangaroo Island, Rapid Bay and the Glenelg suburb between 1965 and 1983,
records from the Adelaide Magistrates Court show.
Mr. Munro's bail conditions were revised the same day to allow him to travel to the island state of Tasmania between August 21 and September 26 for unspecified purposes. His next hearing is scheduled for October 11.
Mr. Munro is also under investigation by South Australian police probing the 1966 abduction of Grant, Arnna and Jane Beaumont, aged 4 to 9, from a beach in Adelaide,
according to Australian media. His alleged role in the case is unclear.
In 1992, Mr. Munro was convicted over a 1990 indecent assault case and sentenced to seven months in prison,
the court records show. The age of the victim was not given.
South Australian police declined to provide details about that case, but suggested
the victim was a minor.
Due to "strict privacy principles in South Australia and legislation surrounding child sex offenders, this is not information police are able to provide," they said in an email.
Siem Reap, Cambodia
In Siem Reap, Mr. Munro is under investigation by police and child protection group Action Pour Les Enfants for allegedly abusing at least two boys last year,
according to the organization's country director, Samleang Seila, who says Mr.
Munro also funded and volunteered at multiple orphanages in the province.
Since his return to Australia, the investigation has been moving slowly, Mr. Seila said on Thursday.
The police are still working on the case and "also monitoring the places where we suspect" he abused children, he said.
Duong Thavary, chief of the provincial police's juvenile protection bureau, could not be reached for comment. She has previously claimed that she is unaware of the investigation.
According to Mr. Piseth, the bar's manager, Mr. Munro's support for various NGOs in Cambodia was an effort to clear his conscience following the crimes he committed in Australia.
"He told me on a few occasions… that he didn't want to feel regret again and again," he said. "That's why he tried to clean himself to make himself better," he said.
"He made mistakes 30 to 40 years ago,"
he added.
Child sex abuse and possibly murder are not mistakes, they are evil incarnate. Throwing money at an organization is not going to cleanse his soul, only a complete confession before God and man will allow any possibility of that.
Siem Reap, Cambodia
'Christian Brother' faces child sex charges
The sordid history of 'Christian Brothers' all over the world is an embarrassment to everyone who call themselves Christian. They should change their name or simply dissolve.
Genevieve Gannon - AAP
An elderly Christian brother who spent decades teaching in Victorian schools has been charged with 39 offences, including child sex abuse.
Robert Charles Best, 75, of Ararat, is alleged to have committed acts of indecent assault over a 20-year period, according to charge sheets filed with the Melbourne Magistrates' Court on Friday.
Police allege Best committed 17 counts of indecent assault, one count of assault and one count of unlawful imprisonment between 1968 and 1973 in Ballarat.
He is also charged with committing an act of buggery with a child under the age of 14, as well as one count of assault and 15 counts of indecent assault in Box Hill between 1975 and 1982.
The former teacher is further charged with three counts of indecent assault in Geelong in 1987 and 1988.
The charges were laid by the
Sano Taskforce
, which was established to investigate historical and fresh allegations of child sex abuse arising from Victoria's parliamentary inquiry into sex abuse at religious and non-government organisations.
The Christian brother did not appear for the first hearing into the matter.
Best taught at St Alipius Primary School in Ballarat, St Leo's College in Box Hill, and St Joseph's College in Geelong between 1969 and 1988.
He is due to return to court in November.
Someone had to know at least some of this was going on. Someone should be held accountable for enabling this pervert to move from school to school molesting children. Sano Taskforce, please pursue this further.
Arrarat, Ballarat, Geelong and Box Hill (located in Melbourne), Australia
Former UK teacher jailed for historic
child sexual abuse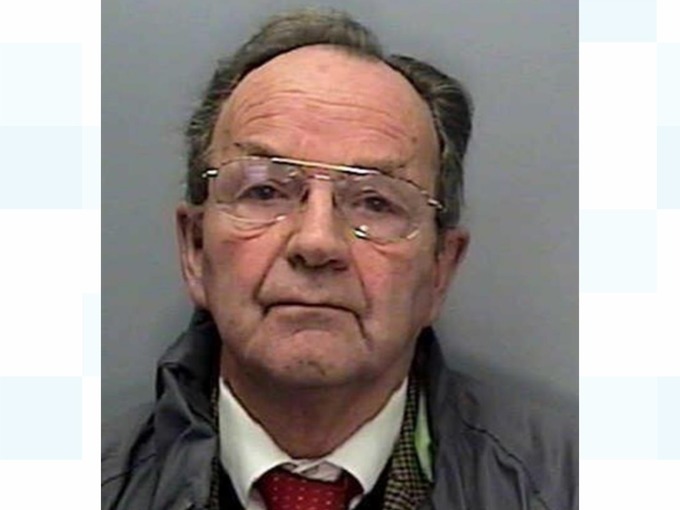 Jeremy Dowling from Bude was found guilty of assaulting a boy under the age of 16. Credit: Devon & Cornwall Police
A former teacher from Cornwall has been sentenced to a further eight years in prison after being found guilty of child sexual abuse.
78-year-old Jeremy Dowling from Bude was found guilty of indecently assaulting a boy under the age of 16.
The incidents happened between 1973 and 1977 and took place at St Michael's Church in Bude.
Dowling is already serving a seven year sentence for indecently assaulting boys under 16 between 1959 and 1971.
During that period he had been a teacher and senior member of staff at a private boarding school in Bude and most of the incidents happened where he lived on site.
Numerous witnesses, including former pupils and members of the school, came forward to provide evidence about the abuse that happened.
He was found guilty in July 2015 after five former pupils came forward to police to complain that they were victims of sexual abuse.
Detective Constable Grant Mills, Launceston CID, said:
I would like to thank the victim for having the courage to come forward, contact police and provide his evidence. In this case, Dowling had again abused his position of trust within the community.
Today's result shows that even with historical offences, we can still bring offenders to justice.
We welcome the sentence and hope it will help to give some closure to the victim and allow them to move on with their lives.
– DET CON GRANT MILLS, LAUNCESTON CID
Bude, Cornwall, UK